As the sun is setting across beautiful Northern Michigan and the nightly concert of natures song starts to commence – you find yourself walking back along the beautiful landscaped garden to your room located in uniquely laid out house off the Leland River in Northern Michigan.
Entering the house, you're greeted by the cozy feel the cabin has to offer with a special welcome mimosa under the glowing lights as we start to root into the journey of the retreat.
Sinking into on one of the comfy couches, you can't help smiling about the delightful day you just had peacefully waking up and walking down to a lovely yoga flow that leaves you inspired and stronger, followed by a wondrous day walking the beach smelling the crisp lake air, and ending the evening by the fire sipping a cup of tea or wine with your amazing new retreat-loving friends!
Ah…the delights of Northern Michigan!
Leland, Michigan is the PERFECT place to spend 4 delightful days…
…letting go of your daily grind, relaxing with new friends and old, enjoying time in nature, while learning how to take a meditation practice home in build it into your daily routine. Imagine some peaceful time away doing yoga steps from your room, finding calm accompanied with moments of fun, shopping, creating delicious dinners that make you feel good, and FINALLY getting a sense of balance and well deserved "me" time!
Perhaps you've been feeling…..
Like you need a "recharge" but don't know how or when to make it happen? Leave that to me! I'll show you exactly how to nourish your body and soul with meditation and movement (suitable for all levels) as you steep yourself in the healing energies of nature.
Stressed out from family life or work? My top tips for stilling your mind will have you feeling calm from the inside out. (And these aren't just your typical "breathe deep" suggestions!)
Feel like life is passing you by and you don't even know where you're going? We'll reset your compass and rekindle your passion for life, sending you home with a customized plan of (soothing) actions!
So why should YOU join us?
Simple, this is the PERFECT environment to unwind, have some fun and connect with a community of ladies as you reclaim your authentic self.
Ignite your self-love and awaken and empower the parts of you that have been sleeping or hiding in the shadows. Connect to your inner wisdom and illuminate your inner light through a special blend of inspiring flows, meditative nature walks and letting go in fire ceremony, and peaceful rest.
Root to Rise is JUST the escape you've been looking for to get the peace and calm moments combined with fun and laughter you've been craving!
Plus we'll be exploring the fabulous city of Leland, eating incredibly delicious food, and availing ourselves of some of the most peaceful moments in nature!
The Venue…
Just steps away from the river this charming cabin offers up the soothing sounds and feel of Northern Michigan. With only a five min walk to the beach off Lake Michigan and Fishtown –is Leland, Michigan – evokes sprawling beaches of the Magnificent Lake Michigan energy and trees whispering in the wind, with the charming town moments away to peruse what the small town locals have to offer.
We'll be spending three fabulous nights in the beautiful city of Leland enjoying the northern charm, food, shopping, and the up north cabin decor. Located right on Leland River, with beautiful gardens to sit peaceful in, you'll feel like you've found a secret hideaway that only you know about. Leland's historical district, known as Fishtown, features rustic shanties and docks reminiscent of life and commercial fishing one hundred years ago. Today, galleries and unique shops fill their walls, and charter fishing trips and the only public ferry to the popular Manitou Islands depart from those same docks.
The rooms uniquely appointed, and the atmosphere just lovely for relaxing and letting go of the daily life as you take this time for YOU. Upper level of the home includes two bunk rooms with eight total beds. Sharing rooms and creating such magical bonds. The more we flow, move, and create the magic of our days the more bonded and transformational the experience becomes.
A special note on shared rooms:
If the shared accommodation has been stopping you from registering, I invite you to re-consider.
The experience of joining this retreat, which has been designed so thoughtfully, expressly for the purpose of supporting people's connection to themselves, to Mother Earth and Life and to each other, is really a beautiful one.
The culture that we create together in the Retreat (and our facebook group you'll become part of) is very, very respectful and positive. We create a safe Circle in which we can all grow and connect to our power.
Sharing rooms in this context is a unique opportunity for you to create a deep sense of belonging and connection that will support your growth.
I may, in the future, run retreats where there is fancier accommodation and there are fewer people in a room. But if you are anything like me, you are feeling a sense of urgency – that we all need to step up to do our part to bring more light into these dark days (yes it's dark outside too – but I mean the darkness in our human culture). The Retreat will support you in becoming empowered to do your part. So let's not wait for the next Retreat!!
If the Retreat appeals to you in all ways except the shared accommodation, please don't let that be the reason you say no.
And best of all, you can walk right out the door and immerse yourself in the mesmerizing sounds of nature that Northern Michigan provides! It's calming shoreline and whispering pines make you ready to ground down and connect to you natural vibrations. Whether you choose to spend down time on the lawn above or walk down by the beach the calming effect will be sure to take place.
For sure you'll fall in love with the Leland charm. The home offers up views of nature that bring such peace and calm.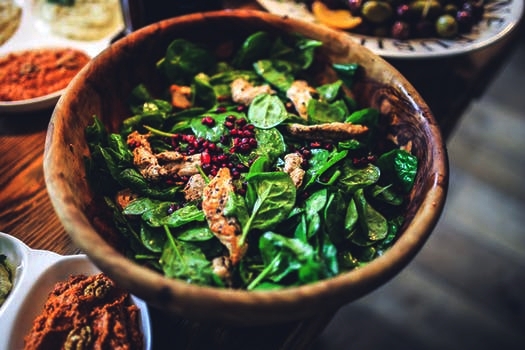 Let's get this straight right from the start – the food will be simply delicious – perfect for our vegetarians and meat-eaters alike. The food prepared fresh daily, and the dinners at the house will be served "deconstructed" Ayurveda style so you can take home a few easy tips and trick on this healthful eating style that after a fun filled day your body will surely be pleased.
If you don't eat this or that – no worries – I am happily offering options to go along with your food preferences.
We'll have afternoons out on the town to experience the mouth-watering local eats of Fishtown and taste the flavors of Northern Michigan.
Of course, part of the magic of any journey comes with staying open and saying yes to life without expectations. Our yoga retreat schedule is always subject to change based on where spirit guides us, what inspiration comes forth, and what plans the weather may have. That being said, following is the schedule I have planned for you.
We will spend 3 wonderful days and 3 glorious nights in beautiful Northern Michigan, finding time to relax, practice yoga suited for all levels daily, walk in nature and along the beach, learning meditation techniques and eating local eats.
Imagine waking up each morning to the peaceful sound of the river right outside your window. Breathing in that fresh pure Michigan air while you sip your morning coffee. Then head down to an inspired session of yoga to get you ready for the day.
Each day brings a new adventure and Life back into you
Evening One: We will arrive and get settled into the cabin, most getting acquainted with bunk mates then coming together for a welcome flow followed by dinner gathering around and getting to know our new Kula - or heart based community we will be connecting with this entire weekend. It's quite powerful what starts to happen from night one as we begin to flow, share energy and meals together.
We Root Down First before we Can RISE UP….!
Morning One - is filled with the calm and relaxation you've been craving. Coffee or tea relaxing outside or by the fire inside to peacefully reflect upon our journey started. A nice gentle flow to start the day followed by create your own breakfast (granola, yogurt, eggs, and oats will be provided) then plenty of time to chill; read a book, kayak, or go for a long walk on the beach.
We have an inspired afternoon nature walk to connect to mother earth as well as an activity to invoke creativity.
We will gather for another family style dinner, enjoy fresh root vegetables and learn of ayurvedic meals. We will end with an evening session of a yin yoga style meditation allowing you to take it all in and let go of the unnecessary. Truly allowing you to dig deep and release what's no longer serving you. We will finish the evening resting and relaxing by the fire.
Morning Two- RISE TO SHINE - Just like Morning one coffee and tea will be ready and waiting if you choose to have a moment to sit before flowing. We will start with an energizing flow that will boost you up and get you going! There will be some fun to be had as we play and invert our practice taking on the magic of arm balancing and handstands! This is where we let the monkey mind free to play and get wild. Day Two is all about Rising up into YOUR POWER!! YOUR WHY!! YOUR PURPOSE!!
Just a few blocks away is Fishtown – where we will wander quant little shops locally owned and full of Pure Michigan Delights. You may chose to eat in one of the cute little diners or take a sandwich or salad and eat along the shoreline. This afternoon is yours to connect locally to vendors and our Lake Michigan!
The evening proves something special as we finish off our final night with a powerful fire ceremony in which the magic is indescribable. You'll have to sign up and see for yourself what THIS experience is truly about.
Our Final Morning: we will wake up relaxed and refresh and full of joy from the fun night before. We will come together for one final inspiring and connecting session of yoga to leave you feeling calm, awakened and ready to take on the world. After breakfast and packing up we meeting for our final farewell, our closing ceremony and goodbyes.
It will be an experience that will help root you down (into nature) to Rise you Up (in your everyday life). You will leave feeling relaxed, refreshed, and renewed.
So what can you expect if you spend 4 days rooting down to rise up and enjoying yourself on an incredible adventure into the healing energies of nature in Northern Michigan?
Well, what if you returned home feeling more alive, less stressed and more able to deal with life from a place of inner peace and joy?
What if you learned how to reconnect to your truest self as I share my powerful tools to be more connected in every moment?
What if you unraveled and let go of whatever was holding you back from living your authentic life?
What if you could find new delight in life's possibilities and rediscovered the wellspring of joy that lies within and restored your radiant spirit?
And finally, what if you returned home with a renewed sense of purpose and picked up some practical tools to make your life an ongoing journey of purpose, connection and love?
Three awesome nights at our home away from home in Leland, MI

Welcome Dinner and Mimosa to Celebrate the Beginning of our Journey

Spectacular views, lyrical sounds of the river, and small town charm.

3 healthy breakfasts, granola, yogurt, eggs, coffee and herbal teas that can be enjoyed fireside, bedside, or riverside!

3 Nourishing dinners where you'll learn creative EASY ways to add more color and vitamins to your diet

Dive Deep Yoga and Meditation sessions, plus lots of time for relaxation!

A Vision Walk and hiking meditation through the nature trails that surround the property.
What's Not Included
Your round-trip Transportation from Home.

Lunches and snacks you may want throughout the day.

Alcoholic Beverages not included but definitely allowed and may be brought to enjoyed whenever

Extra transportation during down time to explore Fishtown or neighboring cities.

Other non-included items such as souvenir shopping, personal phone calls, spa services, and laundry

Personal, medical and trip-cancellation insurance(recommended in case of last minute unforeseen happenings)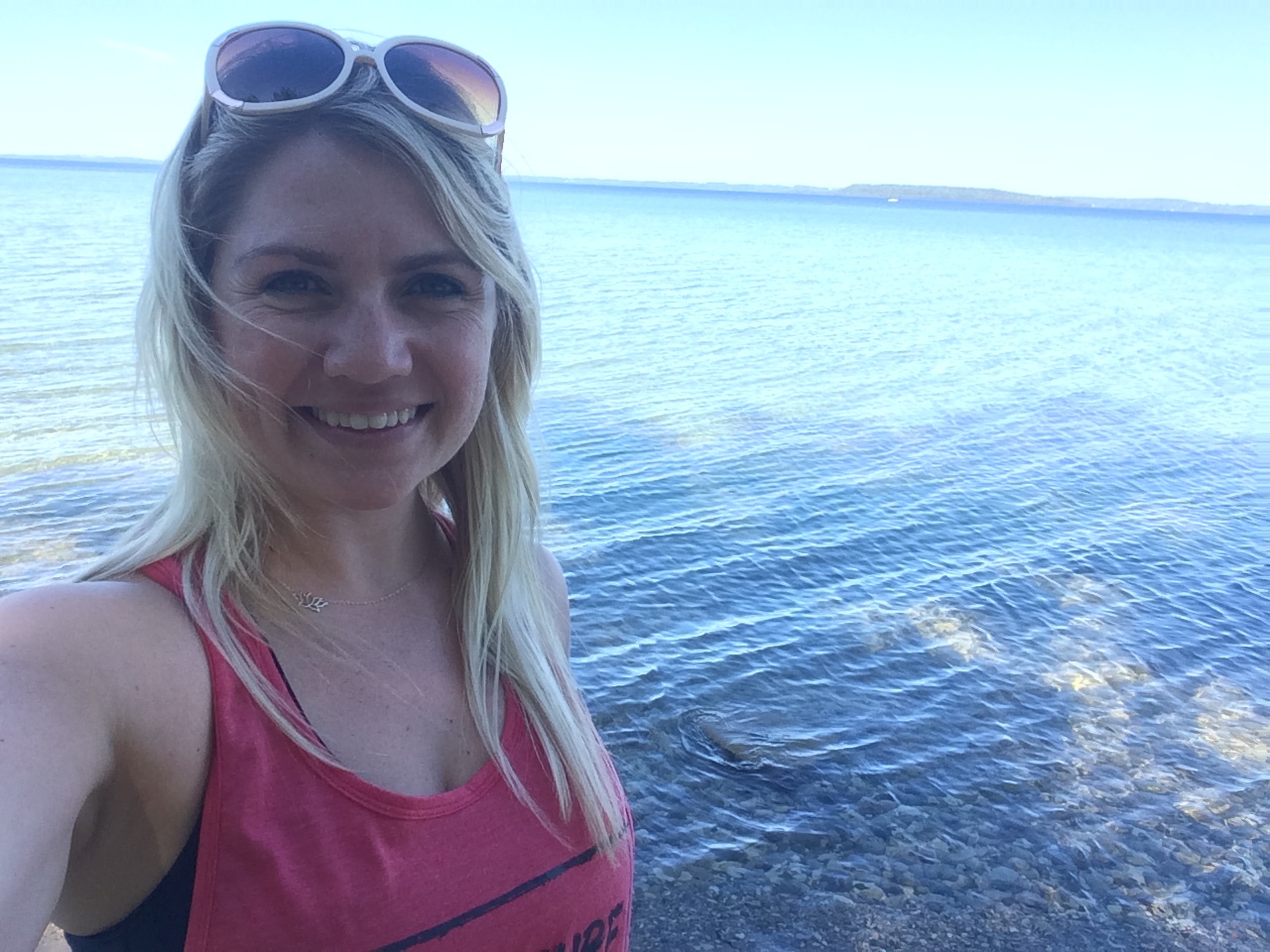 I started Yoga in the Park in 2013 to embrace the breath and flow of yoga with the beautiful surroundings of nature. I've studied under some of the yoga worlds best known instructors to learn as much as possible and help spread my knowledge to as many people world wide. Going "home" to Playa Del Carmen,Mx each year I reconnect with the beginning of my journey to stay grounded while I assist in teaching the new yoga teacher training students.
Continuing on my journey to explore and meet new people I'm ready to take my "Strength with a Smile" on the road. Now headed on some awesome retreats around the globe, not only find the beauty in the world but dig deeper to inspire you to find your strength and power from within.